Enjoy Fresh, Locally-Sourced Ingredients at Seared Petaluma
Written by Chef Joe O'Donnell
Posted on Wednesday June 17, 2020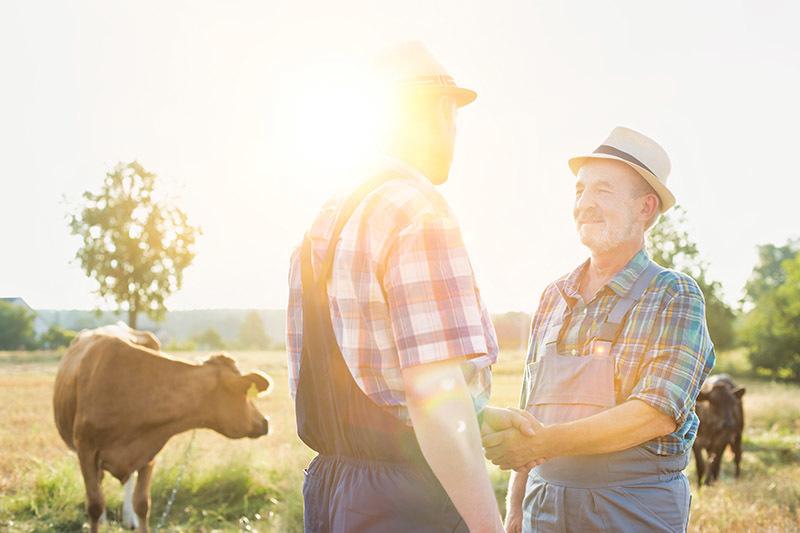 Celebrate Local Flavors and Enjoy the Freshest Ingredients at Seared
At Seared, our love for all things delicious starts with supporting the growers, producers, and farmers in our area. Supporting local food and farmers means that the food you eat is always fresh, and the money you spend on that food benefits your local economy.
When you dine at Seared, you will find produce grown in Wine Country gardens, award-winning steaks raised by local ranchers, sustainably caught seafood from nearby harbors, and much more.

Take a look at our seasonal Summer Menu to see the newest dishes available now, and read on to learn about seven local vendors you are supporting when you dine at Seared in Petaluma.
Locally Sourced Meat & Seafood at Seared
1. Stemple Creek 100% Grass-Fed Beef from Tomales
Stemple Creek is a fourth-generation family ranch in Tomales, California. Our Stemple Creek Cheeseburger is a restaurant favorite made with their 100% grass-fed Angus beef.
Stemple Creek Ranch is committed to limiting its carbon footprint to fight climate change in the farming industry while working in sync with its animals and the environment.
2. Fresh USDA Prime Flannery Beef from San Francisco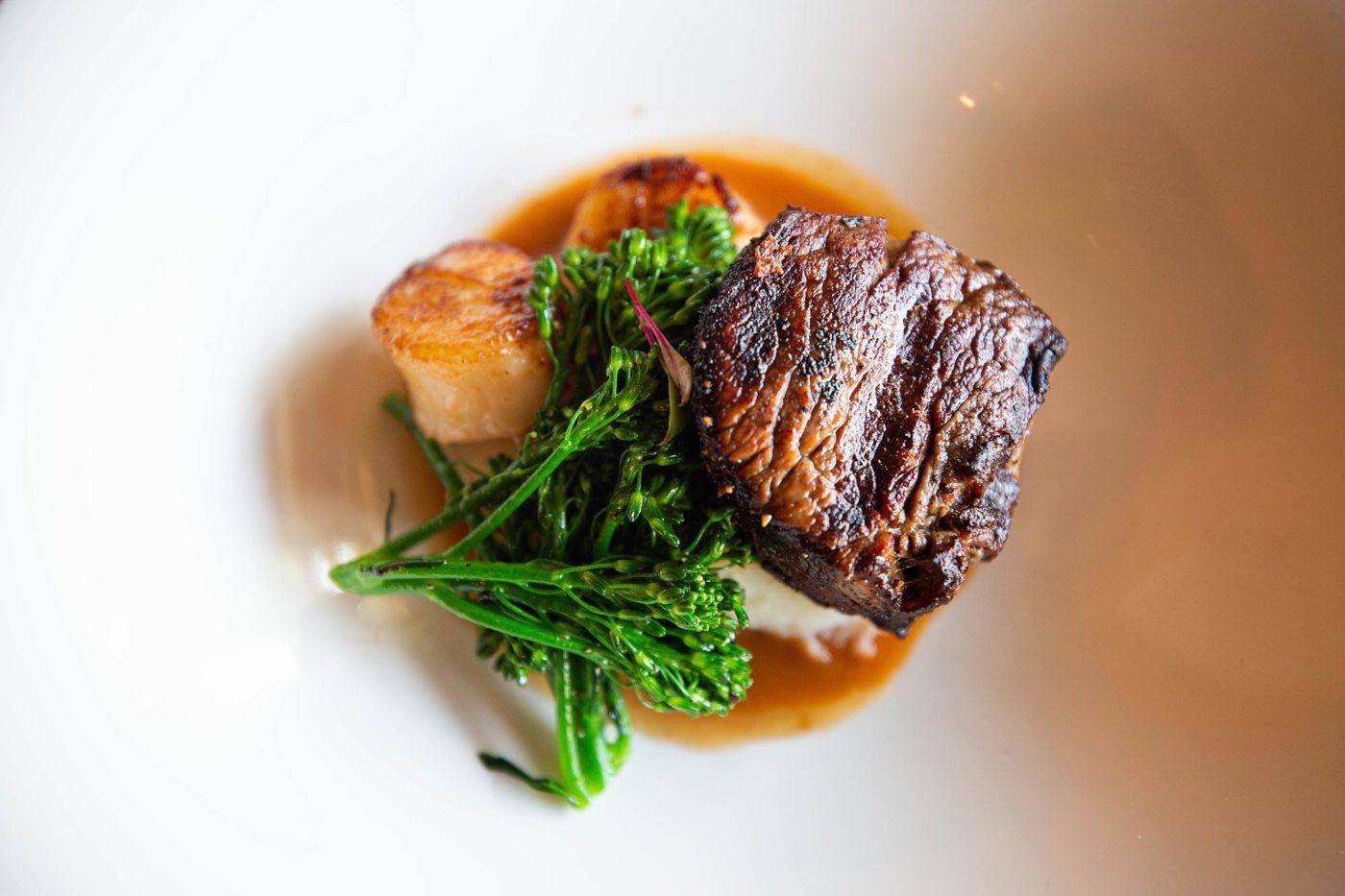 Our award-winning steaks at Seared are made with USDA Prime Beef provided by our friends at Flannery Beef. Only 2% of the beef produced in the U.S. is awarded this level — it is the highest grade available. Based out of San Francisco, the butchers at Flannery Beef are known for their premium-sourced meats, which are always aged to perfection.
The absolute best Prime steaks from Flannery's create the most memorable dining experience. Each steak blends unparalleled flavors and a level of tenderness that simply can not be beat.
3. Sonoma County Poultry Liberty Ducks from Petaluma
Sonoma County Poultry is a fourth-generation duck farm located not far from Seared in Petaluma, California. Their Liberty Ducks are known for being meatier than average ducks, and gives our Duck Ramen special its exceptional flavor. All of their ducks are raised in an open environment and are fed an organic diet.
4. Hook2Table Fish Co. Seafood from Marin County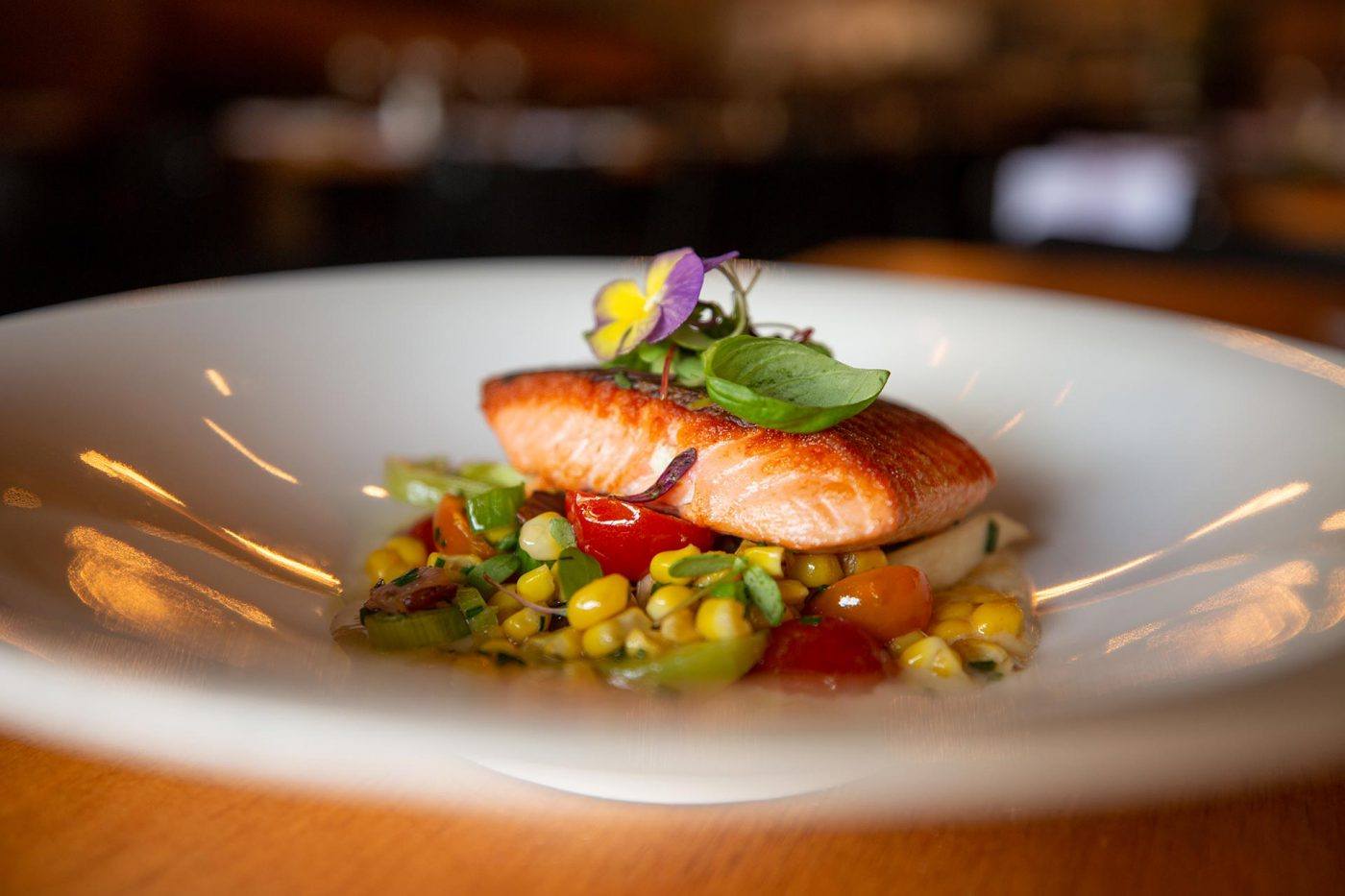 At Seared we specialize in serving the highest quality, sustainably-sourced seafood from the California coast. That is why we choose to work with the local commercial fisherman at Hook2Table to provide you with premium fish. Unlike larger wholesalers, they deliver the freshest-caught fish directly from the boat to our restaurants.
Locally Produced Dairy and Desserts at Seared
5. Frozen Desserts by Mariposa Ice Creamery from Petaluma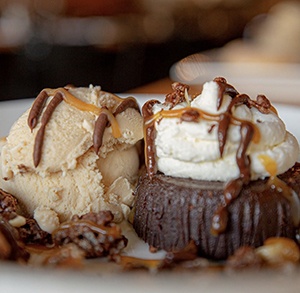 Our favorite ice creams come from our neighbors at Mariposa Ice Creamery right here in Petaluma. With delicious flavors like Mariposa Coffee and Mariposa Peach-Blackberry Swirl, you won't regret saving room for dessert.
These luxurious flavors are made possible using locally sourced ingredients, purchased directly from the dairy and farmer.
6. Valley Ford Cheese & Creamery in Sonoma County
Outrageously cheesy, ultra-creamy, and topped with a crunchy garlic parm breadcrumb topping, our mac and cheese recipe is most definitely a restaurant favorite. This classic feel-good dish is made possible by our friends at Valley Ford Cheese & Creamery.
Located on the rural coast of Sonoma County, California, Valley Ford Cheese & Creamery produces handcrafted, Italian style artisan cheeses.
Locally Grown Vegetables and Fruit at Seared
7. Produce Grown at Winding Roads Farms in Petaluma
Sonoma County is lush with fertile soil and dedicated organic farmers growing some of the freshest greens available in California. Our friends at Winding Roads Farm hand-deliver their organic produce to use at Seared, making all our seasonal salads and vegetable dishes possible. You can taste the love and dedication in every bite.
Enjoy the Freshest Seasonal Ingredients in Sonoma County at Seared Petaluma
Continue to enjoy all the diverse flavors of Sonoma County at Seared six days a week. We are open and serving guests for dine-in with socially distanced seating and take-out! With new menu items, every day, make sure to follow us on Facebook, or Instagram to see our specials!
Seared Steak and Seafood Hours:
Monday: Closed
Tuesday – Thursday: 4 – 8:30pm
Friday & Saturday: 4 – 9pm
Sunday: 4 – 8:30pm
Call 707-762-5997⁠ to make a reservation or order for pick-up!