Joe O'Donnell
Head Chef and Partner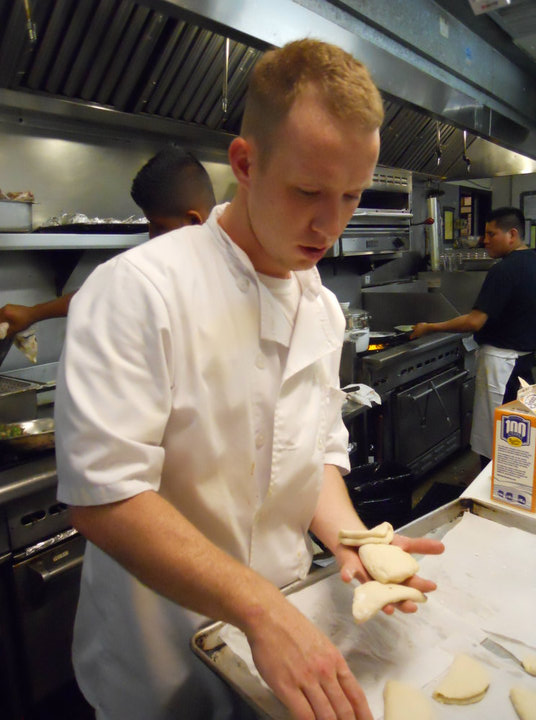 Joe graduated from St. Vincent de Paul High School in 2002 and then moved to Scottsdale, Arizona, where he attended and later became a graduate of the Cordon Bleu Culinary program.
While receiving his education, Chef Joe opened and ran the kitchen in an award-winning, family-owned sports bar and restaurant, where his menu and recipes are currently still being used. After enough Arizona heat, Chef Joe made the move back to the Bay Area and worked alongside the incredible chefs of Eos in San Francisco and Sushi Ran in Sausalito.​
Chef Joe O'Donnell brings a fresh, unique and flavorful change to the average steak and seafood house. And his menu isn't as much a list of meals as it is a roadmap through artfully crafted experiences in dining.
In addition to the many awards won by Seared (including Best Restaurant, Best Steak, & Best Seafood), Chef Joe has also been awarded the People's Choice Best Chef Award by the Petaluma Argus-Courier.
Make a Reservation
To reserve your table with us, please use the form below.
HAPPY HOUR
Tuesday – Sunday
3:30pm – 6:00pm
DINNER
Tuesday
3:30pm – 8:00pm
Wednesday
3:30pm – 8:30pm
Thursday
3:30pm – 8:30pm
Friday
3:30pm – 9:00pm
Saturday
3:30pm – 9:00pm
Sunday
3:30pm – 8:00pm