New Year's Eve Dinner at Seared
Written by Chef Joe O'Donnell
Posted on Thursday December 30, 2021
Join us at Seared on December 31st, 2021 for New Year's Eve Dinner
Wishing you a Happy New Year from all of us at Seared!
Reservations for New Year's Eve are highly encouraged, so book your table via the form below.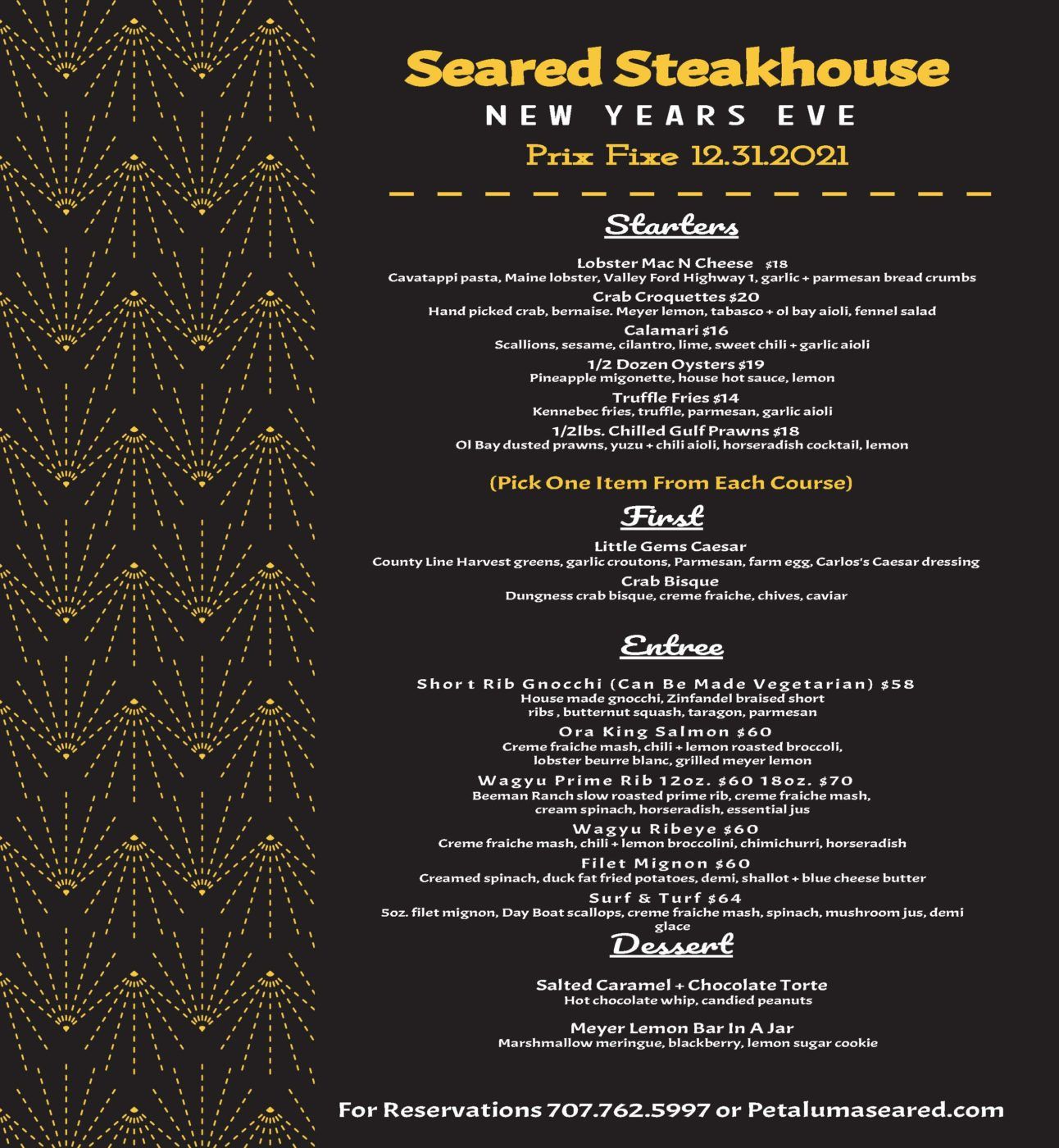 Book Your Table for New Year's Eve Dinner at Seared in Petaluma
Seared will be open December 31st, 2021 from 4:00pm – 10:00pm. To reserve your table with us, please use the form below.