Christmas Eve Dinner at Seared
Written by Chef Joe O'Donnell
Posted on Friday December 17, 2021
Join us at Seared on December 24th, 2021 for Christmas Eve Dinner
Seared Steak and Seafood invites you to join us on Christmas Eve 2021 for a special holiday dinner. Enjoy a delicious and elegant meal with friends and family, and leave the cooking and clean up to us.
Our prix fixe Christmas Eve dinner menu includes four gourmet courses with multiple dishes to choose from so there is something for everyone to enjoy.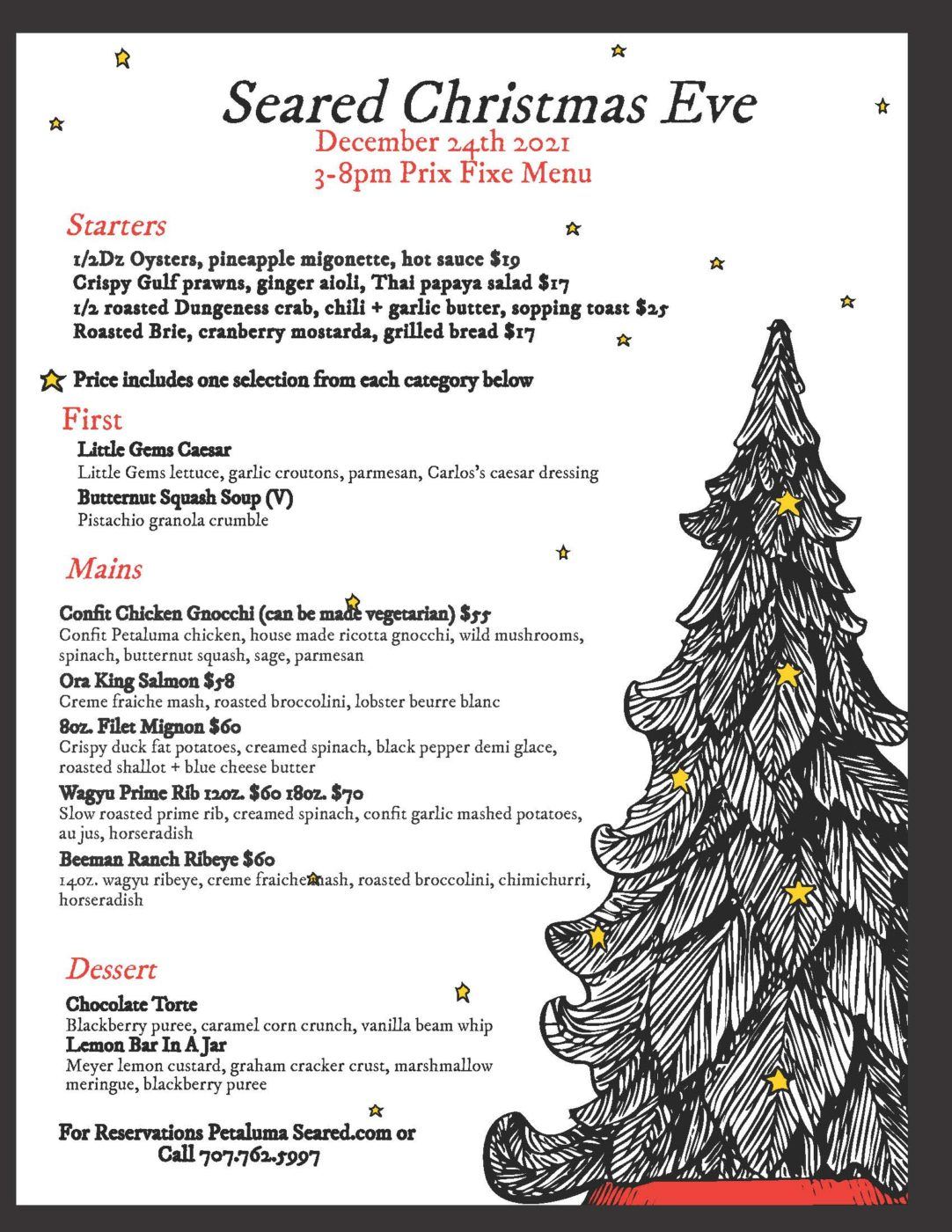 Reservations for December 24th, 2021 are highly encouraged, so book your table via the form below.
Wishing you a Happy and Healthy Holiday season from all of us at Seared!
Book Your Table for Christmas Eve Dinner at Seared in Petaluma
Seared will be open December 24th, 2021 from 3:00pm – 8:00pm. To reserve your table with us, please use the form below.